About I am 1.
My dad wanted to call me, Sam.
That's not my name.
I am not a rebel.
I do not conform to anothers' ideal.
I am hungry for cerebral nourishment.
I tune out when others swear.
I have one child.
I have lost a child.
I am learning every day.
I found school boring.
I enjoy...
I listen...
I am.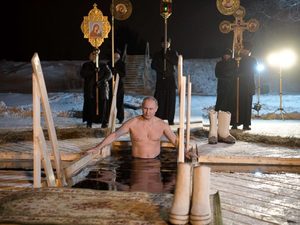 Epiphany
It wasn't the world being round that agitated people, but that the world wasn't flat. When a well-packaged web of lies has been sold gradually to the masses over generations, the truth will seem utterly preposterous and its speaker a raving lunatic.
- Dresden James
Recent Comments
The credibility of yet another incompetent, overpaid bunch of cowboys goes poof. Yeah, yeah, I know just following orders. The smartest thing to...
---
"Everything will melt away like ice yet the glory of Vladimir , the glory of Russia are the only things that will remain. Russia will not only...
---
Theres plenty of beef to go with killary's crimes, refer to ortell's investigations. And as far as aliens traveling through space to earth, i just...
---
Do you btw understand that the only way it is possible to reduce company taxes and to increase military spendings at the same time is to also...
---
Is OTS the app that Amazon uses to manage its dry goods? If I'm guessing right, maybe they have migrated the produce business to OTS, and are...