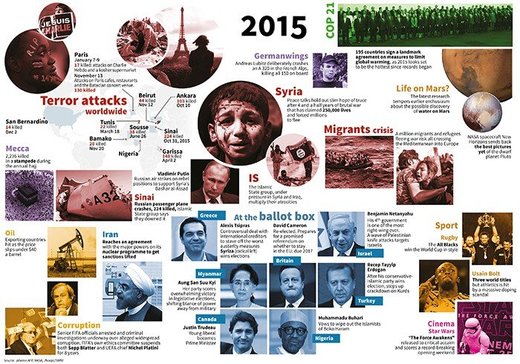 Broadcasting from deep in the heart of the American Empire, join your host Elan Martin, and fellow Sott.net editors, as they discuss everything from current events and the latest machinations and manipulations of the global elite to history, science, and religion, and how it all fits together.
Globally significant events came fast and furious in 2015 as we witnessed the world enter a near free-fall state towards chaos. While the power centers within the US have been revealing themselves to be as insane as we all feared, those who yearn for truth, decency, and humanity have been provided with some relief in seeing the Russian President Vladimir Putin be a force for good. Join us as we discuss some of the major events of the year and the impact they have had in shaping our present and our future.
The Truth Perspective is brought to you by the SOTT Radio Network and SOTT.net, your one-stop source for independent, unbiased, alternative news and commentary on world events.
Live every Saturday from 2-4pm EST / 11am-1pm PST / 8-10pm CET.
Running Time:
00:21:00
Download:
MP3