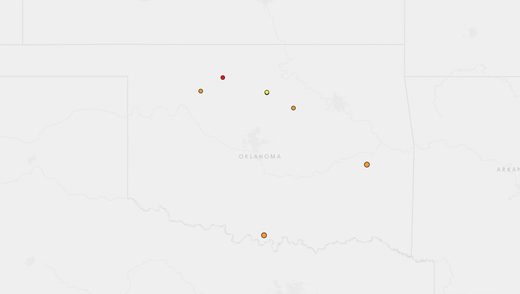 In just less than 24 hours,
seven earthquakes
rattled across Oklahoma, according to data from the United States Geological Survey.
The temblors ranged in intensity from magnitude to 1.6 to 2.5.
The first quake — measuring at
magnitude 1.9
— struck at 10:44 a.m. Sunday roughly 2.5 miles south of Perry, the USGS reported. The second quake —
magnitude 1.7
— came just over a minute later in roughly the same location.
Perry is about 64 miles north of Oklahoma City.
Seven earthquakes shook across Oklahoma in less than 24 hours, according to data from the United States Geological Survey. United States Geological Survey