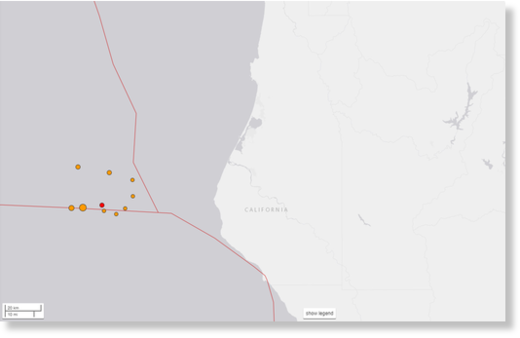 A swarm of at least ten earthquakes hit off the North Coast of California from Sunday into Monday.
The largest was a 5.8 magnitude, 65 miles off the coast of Eureka around 8 p.m. Sunday.
A second quake hit around 11:30 p.m. Sunday in the same area, measuring 4.9 magnitude.