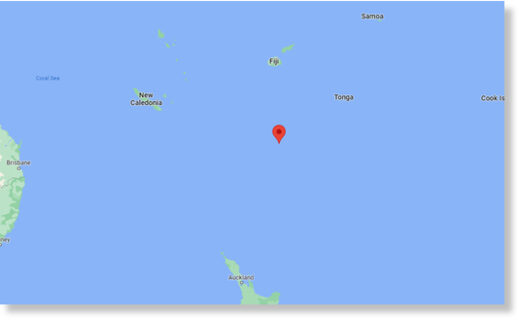 Two strong earthquakes, the largest a 6.6, and smaller aftershocks have hit the Pacific Ocean far south of Fiji and Tonga, seismologists say. There is no threat of a tsunami.
The first quake, which had a magnitude of 6.0, struck at 3:13 p.m. Fiji time on Friday and was centered about 785 kilometers (490 miles) south of Suva, the capital of Fiji, or 790 km (490 mi) southwest of Tonga.

The U.S. Geological Survey said the earthquake was followed by a stronger earthquake, a 6.6, just moments later.
Both struck nearly 600 kilometers (370 miles) below the seabed, making them very deep earthquakes.
The earthquakes were followed by two moderate aftershocks during the next hour, both of which measured 5.5, according to the USGS. The first one struck at 3:34 p.m., the other one at 3:51 p.m.
There is no threat of a tsunami from Friday's earthquakes.
The region between New Zealand and Fiji is on the so-called Pacific Ring of Fire, an arc of fault lines circling the Pacific Basin which is prone to large earthquakes.
On Monday, a powerful
7.1-magnitude earthquake
struck the same region but further south and closer to the Kermadec Islands, causing a small tsunami which reached a nearby island. Similar earthquakes hit the region on March 16 and March 4.