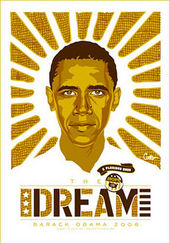 Right after Christmas, my nephew is leaving for another tour in Afghanistan. My Sister's heart and my heart are broken. The chances are good that this time he's coming back in a box with a flag on top of it.
But in many ways, he's dead already. Like many soldiers who've come back from the middle east, he's wired on self-destruct. My Sister has told me that she can't count the times she's taken guns away from him when he was threatening suicide because those times have been so many.
When I was a child, I was highly idealistic. I wanted to swim the English Channel. I wanted to live an exceptional life. I wanted to graduate from the university and perform work that would improve the lives of others. I wanted to be a peace maker and I wanted to earn a Nobel Peace Prize.
Back then, I didn't know about the dirty money connected with the prizes; that they came from money made from munitions or that the principal of the endowment was invested in more implements of war and/or of human oppression like capitalism that rapes the world for cheap natural resources and cheap human labor.