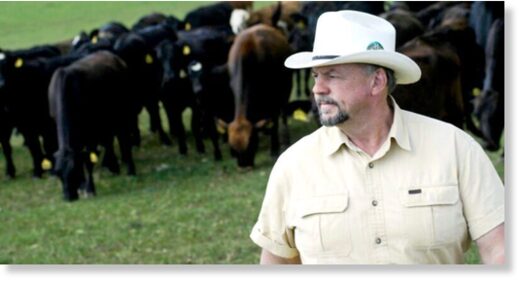 Will Harris is a regenerative farming pioneer who runs White Oak Pastures in Bluffton, Georgia. He produces high-quality grass-fed products, including beef and other animal products, and is an inspirational example of how to convert from conventional to regenerative agriculture and thrive financially.
Prior to the mid-'90s, Harris ran his farm the way his father and most every other farmer in the country had — "as a very linear, monocultural cattle operation," he says during an episode of "
The Joe Rogan Experience
,
" "The factory farm model."
He now practices what he describes as regenerative agriculture, warning that it's only a matter of time before Big Ag corrupts this term "and takes it away from us." Regenerative agriculture, Harris says, "is
a kinder, gentler agriculture
... we call it biomimicry, the emulation of nature."