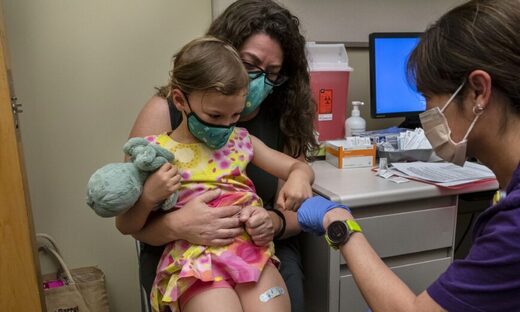 For nearly two years, vaccine expert and virologist Geert Vanden Bossche has been on a mission to raise awareness of why healthy children should not receive COVID-19 vaccines.
Vanden Bossche, who has 30 years of experience in the vaccine industry, claims that it is primarily the unvaccinated children and adults who can generate
herd immunity
.
"The children are our only hope still, to generate herd immunity," Vanden Bossche told The Epoch Times. "And herd immunity means, thanks to their natural immunity, they can kill the virus, they can sterilize the virus."