St Andrews is home to the remains of Scotland's first council building, new high-tech research has revealed
Parts of the old tollbooth on Market Street are thought to have been built in or around 1140, according to a new archaeological MikroKopter technique where a GPS device photographs the site from the air and forms a composite map of the area.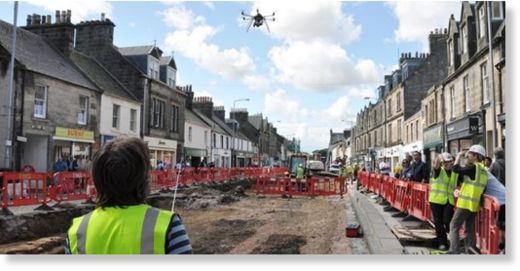 The tollbooth, or praetorium, was the office from which the provost and baillies organised the running of the burgh over the centuries. It is well documented that this type of building was used throughout Scotland from the 16th century but the archaeological deposits found in St Andrews suggest the building dates back to the first half of the 12th century - a theory supported by medieval charter evidence. It would make them the earliest upstanding remains of a council building in Scotland.
The tollbooth is known to have been rebuilt in the 16th century after a royal proclamation ruled town houses must also include jails, and this building stood in the centre of Market Street until it was demolished in the 1860s.