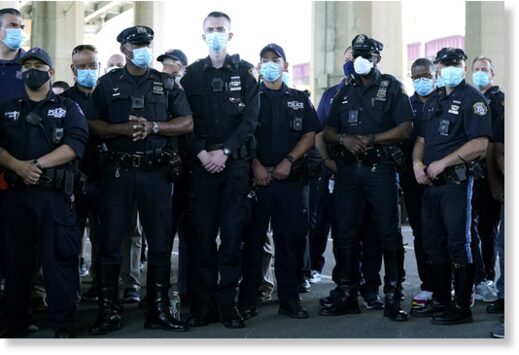 The Big Apple's largest police union filed a lawsuit Monday in a last-minute bid to overturn Mayor Bill de Blasio's
COVID-19 vaccine mandate
, which goes into effect for cops and all other city workers at the end of this week.
The Police Benevolent Association argues in the Staten Island Supreme Court lawsuit that the current "vax or test" policy is "sufficient enough" in curbing infections.
"The City has provided no explanation, much less a rational one, for the need to violate the autonomy and privacy of NYPD police officers in such a severe manner, on the threat of termination," the lawsuit said.