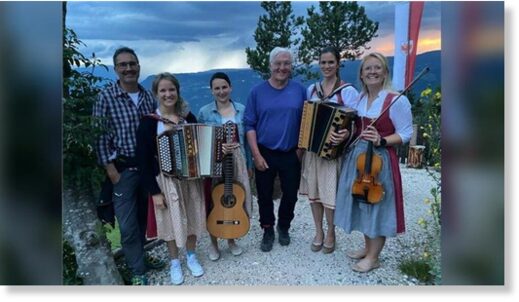 A holiday photo of the German president from a few weeks ago came back to bite him, after he lectured anti-mask protesters on being responsible during the Covid-19 pandemic - his face was not covered when the picture was taken.
President Frank-Walter Steinmeier delivered a stern tirade earlier this week,
calling
"irresponsible"
those who object to social distancing measures advocated by the German authorities
. While his current office is largely ceremonial, it also carries certain moral authority, which the former foreign minister channeled into a call to observe the rules.
"Each and every one of us is now responsible for preventing a second lockdown,"
he said on Monday in a video address.
"Unless we are especially careful now, we would endanger the health of many. And we would also undermine the recovery of our society, our economy, our cultural life."
He went on to stress the importance of wearing face masks in public, maintaining distance from strangers, and follow other hygiene guidelines.
The speech was apparently meant as a rebuke to the thousands of people who gathered in Berlin last Saturday to protest the coronavirus restrictions.
Deliberately not wearing masks during the rally was one of the ways they tried to make their point.