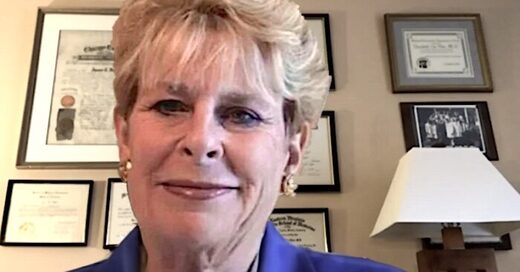 Dr. Elizabeth Lee Vliet, President and CEO of the Truth for Health Foundation,
excoriated a Georgia hospital that refused to consider specific, known to be very effective treatment protocols for a married couple dangerously failing from severe COVID-19 in the hospital.
"This is medical tyranny,"
said the independent physician to LifeSiteNews, "[it is] a huge violation of every tenant of medical ethics and legal rights of patients."
Joseph and Beverly Rickels,
both in their mid-60s, were admitted to Piedmont Hospital on Sunday with a diagnosis of COVID pneumonia, according to their daughter
Courtney Rimmer.
While not being allowed to be present with her parents, she is their off-premises advocate and power of attorney.
Due to the lack of effective treatments for pneumonia,
Joseph has been put on end-of-life care and is expected to pass away within 24 hours.
Based on
reports
of disastrous results, and despite the hospital pressing them to do so,
Joseph and Beverly each stipulated very strenuously that they did not want to be put on a ventilator.
Having read extensively on the success of alternative treatments,
they requested a different protocol
than the one involving the controversial, extremely expensive Remdesivir which the hospital had put them on.
Even the normally routine use of antibiotics for pneumonia is claimed to have been refused for the couple,
but finally administered yesterday in response to repeated pleas.
The family also solicited a second opinion from Dr. Vliet, whose organization considered the case and recommended a protocol involving hydroxychloroquine (HCQ).

The hospital refused.