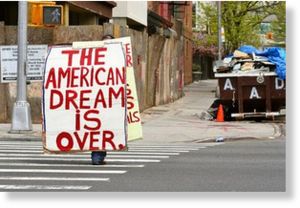 Not everyone has been doing badly during the economic turmoil of the last few years. In fact, there are some Americans that are doing really, really well. While the vast majority of us struggle, there is one small segment of society that is seemingly doing better than ever. This was reflected in a
recent article
on CNBC in which it was noted that companies that cater to average Americans are doing rather poorly right now while companies that market luxury goods and services are generally performing exceptionally well. So why aren't all American consumers jumping on the spending bandwagon? Well, it seems that there are a large number of Americans who either can't spend a lot of money right now or who are very hesitant to. A stunningly high number of Americans are still unemployed, and for many other Americans, there is a very real fear that hard economic times will return soon. On the other hand, there is a significant percentage of Americans who are blowing money on luxury goods and services as if the economy has fully turned around and it is time to let the good times roll. So exactly what in the world is going on here?
Well, in 2010 life is very, very different depending on whether you are a "have" or a "have not". The
recent article
on CNBC referenced above described it this way....