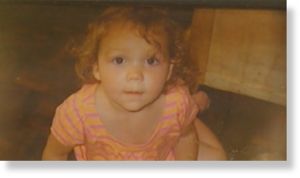 A five-year-old boy shot his little sister in southwest Manitoba on the weekend. The four-year-old girl was rushed to hospital in Winnipeg where she remains in the intensive care unit.
On Monday, the children's father spoke about the shooting.
"Apparently, it was about a millimetre away from hitting a major blood vessel right by her kidney that would have killed her instantly," said Dan Lachapelle.
He said his son got a hold of a 22-caliber gun after the boy's mother was putting it away in storage, but stopped to change her baby's diaper.
"You worry about the electrical plug-ins and the child locks on the poison cupboards, but you never really think your kid's going find a bullet, load a gun and shoot his baby sister by accident," said Lachapelle.
He said his son shot at a closed door at the family's home near Elgin, not knowing his sister was on the other side.
The incident comes only weeks after a nine-year-old child was accidentally shot and killed on Sagkeeng First Nation.
RCMP said the tragedies are preventable.
"Safe handling and storage of firearms is really critical and we ask that anyone with firearms in their residence always ensure that they're securely stored and locked away so youngsters can't get their hands on them," said Cpl. Miles Hiebert from the RCMP.
Lachapelle said he knows his daughter could easily have died.
'It makes me feel like a bad parent because I know the laws, I know the rules and I should've known that that should've been locked up, double locked and trigger locked and locked up in a cabinet," he said.
He said he hopes sharing his family's story will raise awareness so others don't go through a similar experience.
RCMP continue to investigate and so far no charges have been laid.