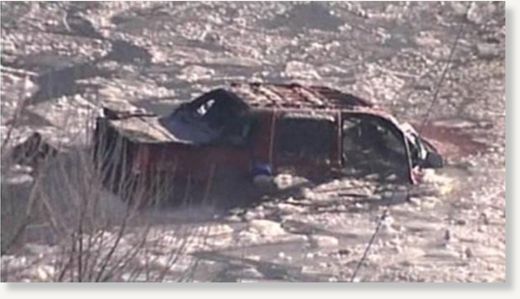 Miami, Oklahoma - A sheriff says at least three people were killed when the pickup truck they were in ran off of a snow-covered highway and into an icy Oklahoma river.
The accident happened about 6:30 a.m. Thursday morning on Interstate 44 not far from the Missouri-Oklahoma state line.
Ottawa County Sheriff Terry Durborow says the truck jumped a guard rail on I-44 in northeast Oklahoma near the town of Miami and fell into the Spring River below. The truck was partially submerged.