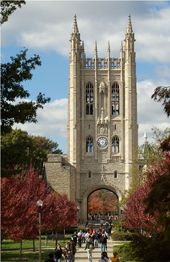 Columbia | The University of Missouri is asking a federal agency for more time to clean up radiation in a former chemistry building that now houses a museum.
The
Columbia Daily Tribune
reports that inspectors removed radioactive material from the basement and attic of Pickard Hall but contamination
ago
[still] remains in pipes and air ducts. The Nuclear Regulatory Commission requires such contaminated buildings to be cleaned within two years.
The building on Francis Quadrangle is now home to the Museum of Art and Archaeology and is on the National Register of Historic Places.
The university wants the NRC to indefinitely extend its cleanup timeline. The agency scheduled a public hearing Thursday night on campus to discuss that request.