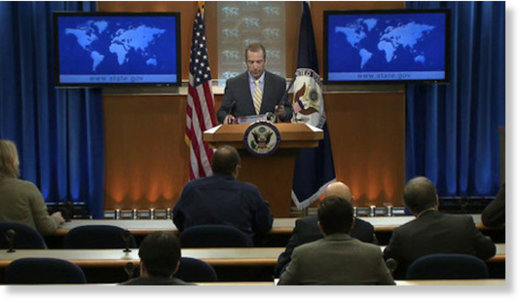 Comment: There is a lot of hubbub being made over the story of the U.S. payments to Iran that were agreed during the nuclear talks at the beginning of the year. The U.S. had long owed money to Iran over weapons that were bought but never delivered from the 1979 revolution. The US broke ties, and the money remained owed. Once the talks began Iran insisted the repayment be made as a part of the deal and even agreed to a significantly lower settlement of the amount they were due.

Money was payed to Iran, but rags like the Free Beacon insist on turning this non-issue into some sort of fantastical ransom, or some other equally farcical explanation.


The Obama administration is withholding from Congress details about how $1.3 billion in U.S. taxpayer funds was delivered to Iran, according to conversations with lawmakers, who told the
Washington Free Beacon
that the administration is now stonewalling an official inquiry into the matter.
The Departments of State, Treasury, and Justice have all rebuffed a congressional probe into the circumstances surrounding the $1.3 billion payment to Iran, which is part of an additional $400 million cash payout that occurred just prior to the release of several U.S. hostages and led to accusations that the administration had paid Iran a ransom.
Comment:
The ridiculousness of this ransom claim is so absurd that the
New York Times
had to do damage control:
From their article,
The Fake $400 Million Iran 'Ransom' Story:
The first thing to know about the latest controversy over the Iran nuclear deal is that the Obama administration did not pay $400 million in "ransom" to secure the release of three American detainees. Yet that's the story critics are peddling in another attempt to discredit an agreement that has done something remarkable — halted a program that had put Iran within striking distance of producing a nuclear weapon.

The truth is that the administration withheld the payment to ensure Iran didn't renege on its promise to free three detainees — a Washington Post journalist, a Marine veteran and a Christian pastor. That's pragmatic diplomacy not capitulation.

The controversy erupted whenThe Wall Street Journal reported that the United States delivered $400 million in cash to Iranian officials after Tehran released the American detainees. It has provided an irresistible opportunity for Iran-bashing and Obama-bashing.