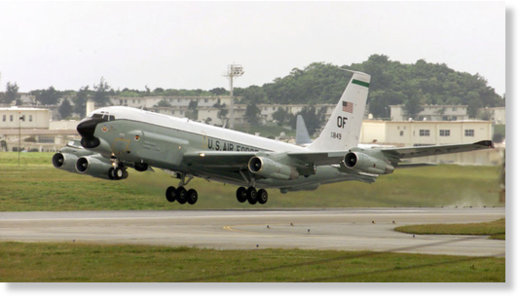 A US spy jet flying near Russia's eastern borders over the Sea of Japan on May 22 "created a real threat" to passenger planes, Russia's Defense Ministry said. A new and similar episode in the same area has been reported by Russian media.
US spy planes conduct flights along the Russian frontier in the east almost on a daily basis, according to Defense Ministry spokesman Major-General Igor Konashenkov.
"However, this time while maneuvering along the international air route, the US spy plane created a real threat of collision for passenger aircraft, which could lead to catastrophic consequences," the spokesman said.
On May 22, a US RC-135 spy plane launched from the Kadena Air Base carried out a reconnaissance flight over the Sea of Japan at an altitude of 10,000 meters with a switched-off transponder, a device responsible for emitting an identifying signal, the Russian Ministry of Defense reported earlier.