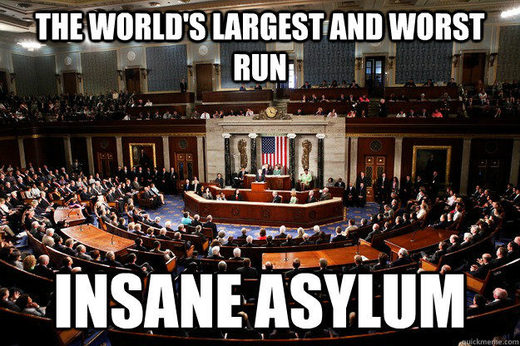 The latest US sanctions and the Russian retaliatory response have resulted in a torrent of speculations in the official media and the blogosphere - everybody is trying to make sense of a situation which appears to make no sense at all. Why in the world would the US Senate adopt new sanctions against Russia when Russia has done absolutely nothing to provoke such a vote?
Except for Rand Paul and Bernie Sanders, every single US Senator voted in favor of these sanctions. Why?!
This is even more baffling when you consider that the single biggest effect of these sanctions will be to trigger a rift, and
possibly even counter-sanctions
, between the US and the EU. What is absolutely clear is
that these sanctions will have exactly zero effect on Russia
and I don't think anybody is seriously expecting the Russians to change anything at all in their policies. And yet, every Senator except Paul and Sanders voted for this. Does that make any sense to you?
Let's try to figure out what is going on here.
First, a simple reminder: like all US politicians, from the county level to the US Congress, Senators have only one consideration when they vote - "what's in it for me?". The very last thing which any US Senator really cares about are the real life consequences of his/her vote. This means that to achieve the kind of quasi unanimity (98%) for a totally stupid vote there was some kind of very influential lobby which used some very forceful "arguments" to achieve such a vote. Keep in mind that the Republicans in the Senate knew that they were voting against the wishes of their President. And yet every single one except for Rand Paul voted for these sanctions, that should tell you something about the power of the lobby which pushed for them.
So who would have such power?