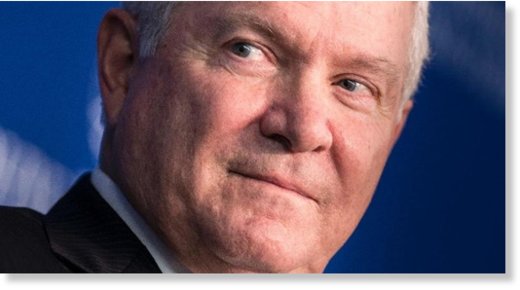 Robert Gates, a Republican stalwart and former US defence secretary who served under eight presidents, has derided the party's election candidates for a grasp of national security issues that "would embarrass a middle schooler".
An ex-CIA director who first joined the White House under Richard Nixon, Gates joked that if frontrunner Donald Trump wins the presidency, he would emigrate to Canada. He condemned the media for failing to challenge candidates from both parties on promises he believes are unaffordable, illegal or unconstitutional.
"The level of dialogue on national security issues would embarrass a middle schooler," Gates said of the Republican contenders at a Politico Playbook event in Washington on Monday.
"People are out there making threats and promises that are totally unrealistic, totally unattainable. Either they really believe what they're saying or they're cynical and opportunistic and, in a way, you hope it's the latter, because God forbid they actually believe some of the things that they're saying."
Gates is among Republican elders dismayed by the way this year's campaign is unfolding, with establishment figures such as Jeb Bush, whose father he served as director of central intelligence, failing to gain traction against mavericks with unusual prescriptions for keeping America safe.