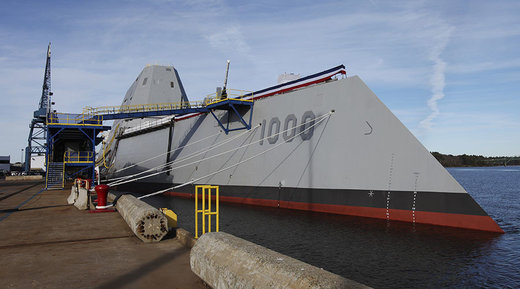 Built at a cost of more than $4 billion, the high-tech USS
Zumwalt
only made it to the Panama Canal while on its first journey to its homeport in San Diego. A malfunction left the warship in need of tugboats so that it could reach the closest port, where it remains under maintenance.
Passing southbound through the Panama Canal on Monday evening, the USS
Zumwalt
crew discovered water seeping into two of the four ship's bearings connecting the port and starboard Advanced Induction Motors, or AIMs, to the drive shafts,
according
to US Naval Institute News citing a defense official.
The AIMs are part of what makes the
Zumwalt
the most high-tech, and most expensive, destroyer in the US Navy's history. They generate up to 78 megawatts, allowing the 610-foot, 15,000-ton ship's propulsion to rely entirely on electrical power.