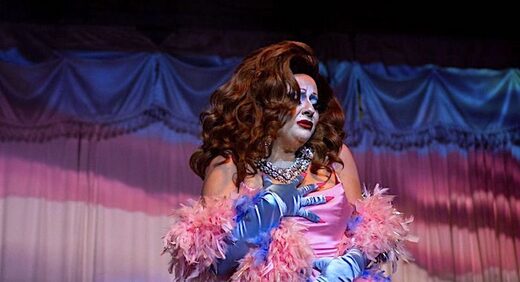 A federal judge struck down Texas' ban on drag performances Tuesday as a violation of the First Amendment.
U.S. District Judge David Hittner,
a Reagan-appointee,
found
that
Texas'
law
prohibiting "sexually oriented performances" on public property or in the presence of a minors "impermissibly infringes on the First Amendment and chills free speech."
The American Civil Liberties Union (ACLU) filed its
lawsuit
against the ban on behalf of LGBTQ+ rights advocates and drag
queens
on Aug. 2.
The judge wrote:
"Not all people will like or condone certain performances. This is no different than a person's opinion on certain comedy or genres of music, but that alone does not strip First Amendment protection.

"However, in addition to the pure entertainment value there are often political, social, and cultural messages involved in drag performances which strengthen the Plaintiffs position."
Hittner
issued a temporary
injunction
Aug. 31, blocking the law the day before it was scheduled to take effect.
Texas Republican Gov. Greg Abbott signed the law in June.
On Thursday, U.S. District Judge Matthew Kacsmaryk, a Trump-appointee,
ruled
that the West Texas A&M University president's decision to cancel a campus drag show did not violate the First Amendment.