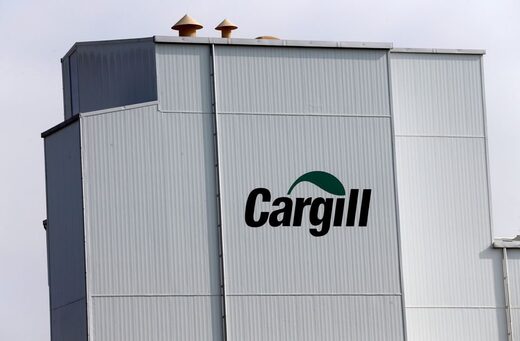 Cargill Inc. is selling its poultry farming and processing business in China, the world's biggest meat market as weak demand and high costs continue to pressure margins.
The world's largest agricultural commodities trader has agreed to sell its Cargill Protein China operations to private equity firm DCP Capital, a company spokesperson said, without disclosing terms.
The deal is expected to close in 2023, subject to regulatory approval.
The sale comes as
meatpackers like Cargill struggle with thinning margins, and inflation that's eroding demand. Relatively high grain prices are also boosting the cost of feeding animals
, all challenges new Cargill's Chief Executive Officer Brian Sikes will have to tackle.
Poultry farming in China is struggling to make a profit with consumer demand weaker than expected
as the country recovers from Covid and animal feed costs staying elevated. Broiler chicken farmers still can't make any money by raising birds, according to the latest government data.
The deal includes all Protein China entities in Chuzhou in Anhui province, which have both farm locations and manufacturing sites. It also
comes less than a year year after the Minneapolis-based trader closed on its $4.5-billion takeover of US chicken producer
Sanderson Farms Inc., in partnership with Continental Grain Co.
DCP Capital, led by former partners of KKR & Co., has invested in companies including China Mengniu Dairy Co. and COFCO Joycome Foods Ltd., according to its website. David Liu, DCP's executive chairman, was involved in KKR's $400 million investment in chicken meat producer Fujian Sunner Development Co. in 2015 when he was chief executive officer for China at the global buyout firm.
Broiler Chickens
Cargill's plants in Anhui have an annual output of nearly 65 million broiler chickens and also include feed production, hatching, breeding and processing facilities. They were built in 2011 to satisfy rising consumer demand "for safe and high quality protein products," according to the company's website.
The company also launched plant-based meat products under the brand PlantEver in 2020, made by its operations in Anhui.
Cargill, owned by descendants of the founding Cargill and MacMillan families, is America's largest private company. It's the C in the so-called ABCDs, a group of four merchants that have dominated the world of crop trading. The others are Archer-Daniels-Midland Co., Bunge Ltd. and Louis Dreyfus Co.