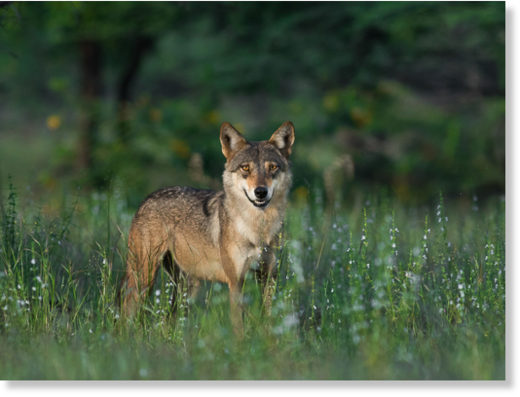 Panic gripped three villages, Limmedia, Gadgyam, and Khadkiya Nandi, all inside the Chenpur police station jurisdiction in Khargone district, when 32 residents were reportedly attacked by wolves.
Nine people were hospitalised at the Khargone district hospital, while 12 others were taken to the Jalgaon hospital in Maharashtra. The incident occurred between Monday and Tuesday night, while they were sleeping outside their homes.
After getting the information, a team from the Forest Department reached the village on Tuesday along with the police team and met the families of the injured in Limmedia, Gadgyam and Khadkiya Nandi villages. All these are border villages in Maharashtra.
According to preliminary information, the entire village was gripped into fear as villagers claimed that the wolf was mad. Forest Department officials have confirmed that 32 people have been injured, including 16 of them who are seriously injured and were admitted to hospitals in Khargone and Jalgaon.
The first incident was reported at Bondar Falia of Haran Kundiya at around 11:30 pm on Monday. The wolf first attacked Sur Singh, son of Noora Bhilala who was sleeping outside the house. After this, at around midnight a middle-aged Jugdiya tribal of Samudra Falia and 40-year-old Master Magan were injured in an attack. Later, many other villagers from different villages were injured in an attack.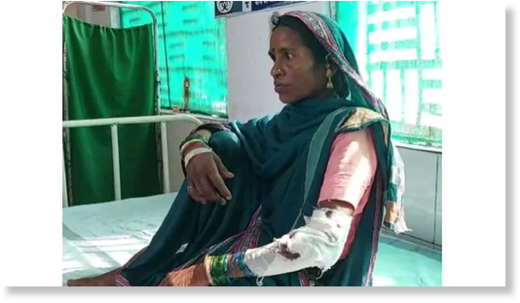 Titranian forest range officer Piyush Kumar Chowdhary met the injured admitted to Khargone Hospital. On his instructions, Vanrakshak Vani reached Khargone with five injured people who were undergoing treatment at Kasba Pal in Maharashtra.
9 injured admitted to district hospital
District Hospital surgeon Dr Vinay Vaskale told that nine injured have been brought to the district hospital. Everyone's condition is now out of danger. The wolf has bitten them. Villager Daugar Singh told that he was sleeping outside the house, the late night the wolf attacked, after which panic spread in the village.