About Aeneas
Name: Aeneas Georg

I work in the international transport sector in Europe. I've been reading SOTT since 2003 and first joined the editorial team in 2007 after realizing I had to do something about the deteriorating state of our world. Especially as I saw how our mainstream media has let us down. I'm particularly interested in 'following the money' to track the machinations of the deceptive ones in high places. I suppose you could say I've taken my chosen profession to a new level, and now with SOTT I'm "inspecting the flows" of people and money in more ways than one.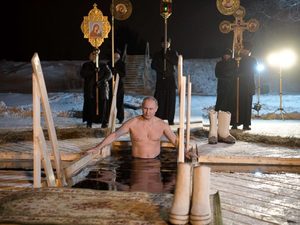 Epiphany
Each time we face our fear, we gain strength, courage, and confidence in the doing.
- Anonymous
Recent Comments
what on earth is a Syrian Kurd?
---
THE FALSE ECONOMY Cities are black holes, cesspools and dungeons. They do not foster human life or any type of life. They are a minus, a negative,...
---
May I suggest that: Aleppo is once again in the cross-hairs of targeting to create a land connection from Iraq to the Med to send oil to the EU.
---
May I suggest that this is a planned maneuver with an expected outcome. 1) Weapons delivery of armed drones to area of Syria/Turkey border 2)...
---
This is likely just the effects of the Grand Solar Minimum ringing the doorbell, but no one is paying attention, but they will be, sooner than...