About Aeneas
Name: Aeneas Georg

I work in the international transport sector in Europe. I've been reading SOTT since 2003 and first joined the editorial team in 2007 after realizing I had to do something about the deteriorating state of our world. Especially as I saw how our mainstream media has let us down. I'm particularly interested in 'following the money' to track the machinations of the deceptive ones in high places. I suppose you could say I've taken my chosen profession to a new level, and now with SOTT I'm "inspecting the flows" of people and money in more ways than one.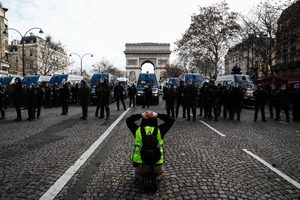 L'elite contre le peuple
It is easier to perceive error than to find truth, for the former lies on the surface and is easily seen, while the latter lies in the depth, where few are willing to search for it.
- Johann Wolfgang von Goethe
Recent Comments
It's a supply and demand thing. If the supply isn't there, then prices will go up. It's quite surprising how many people rely on imports for their...
---
The horoscope of Emmanuel Macron [Link]
---
THE KING OF PAIN Hubris on sale now! Get yours today!! Increase the karmic debt for yourself and for your posterity!!! Please note: Even those who...
---
Yeah, yeah, yeah: [Link]
---
Therefore, they understand that this is not something that doctors 'do'. We do medications. We do surgery. We don't 'do' weight loss. Because it's...