About Aeneas
Name: Aeneas Georg

I work in the international transport sector in Europe. I've been reading SOTT since 2003 and first joined the editorial team in 2007 after realizing I had to do something about the deteriorating state of our world. Especially as I saw how our mainstream media has let us down. I'm particularly interested in 'following the money' to track the machinations of the deceptive ones in high places. I suppose you could say I've taken my chosen profession to a new level, and now with SOTT I'm "inspecting the flows" of people and money in more ways than one.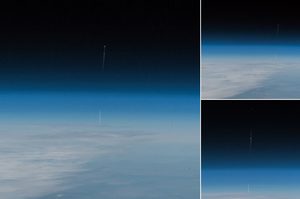 ESA astronaut Alexander Gerst aboard the ISS photographs the moment the Soyuz rocket launch fails, 11 October 2018
In times of universal deceit, telling the truth will be a revolutionary act.
- George Orwell
Recent Comments
As a white person, let me just say that if you're white and you're trying to claim that you have some sort of indigenous heritage because a DNA...
---
There is a 'disinfo' bias in the pharma driven culture. Hold out for genuine support before making subconscious associations - ie supps and...
---
Why would someone put their money in their enemy's banks?
---
Light doesn't "move" it propagate.
---
Killed by 'explanations'? If the 'mechanism' is true, then what are the particulars to this extremely rare phenomena? Something must be different...