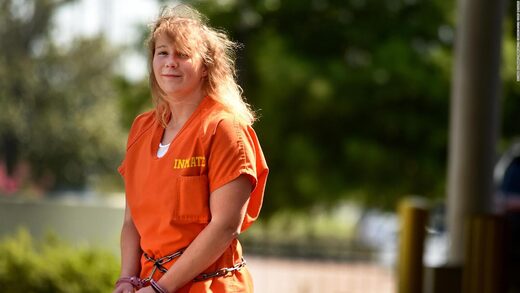 Former National Security Agency translator Reality Winter, who was jailed for leaking classified intelligence, will be released early from prison. The news was announced on
Twitter
on Monday by her attorney, who spoke also spoke with
Newsweek
.
The attorney, Alison Grinter Allen, tweeted that Reality Winner "is still in custody in the residential reentry process, but we are relieved and hopeful."
"Her release is not a product of the pardon or compassionate release process, but rather the time earned from exemplary behavior while incarcerated," the statement continued.
"Reality is still barred from public statements or appearances, and any inquires can be handled through my office," the note from Grinter Allen added.
Winner was convicted in 2018 of removing classified material from a government facility and mailing it to a news outlet. She was sentenced to five years and three months at Federal Medical Center, Carswell, a federal prison in Fort Worth, Texas. Her sentence was the longest anyone has ever received for the crime of leaking classified information to the press. Winner, a former U.S. Air Force veteran, was 25 at the time of the sentencing and had no criminal record.
Her arrest came after she allegedly gave a report about Russian interference in the 2016 United States elections to the news website The Intercept. The report indicated that Russian hackers accessed voter registration rolls in the U.S. with an email phishing operation.