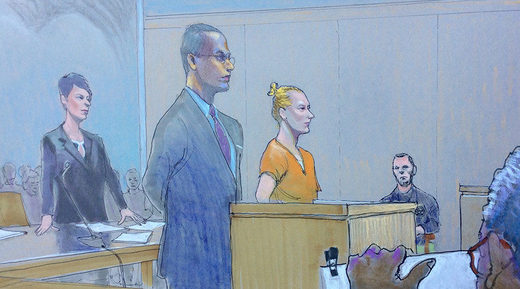 The first whistleblower to stand trial for leaking classified information to the media under the Trump administration pleaded 'not guilty' to espionage charges.
Reality Winner stands accused of "willful retention and transmission of national defense information" under the Espionage and Censorship Act which carries a maximum sentence of 10 years in prison.
"Releasing classified material without authorization threatens our nation's security and undermines public faith in government," Deputy Attorney General Rod Rosenstein said in a statement after Winner was arrested, as cited by the
US Department of Justice
.
"People who are trusted with classified information and pledge to protect it must be held accountable when they violate that obligation," he added.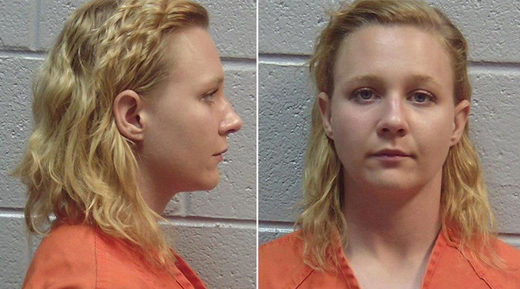 Reality Leigh Winner, 25, an Air Force veteran and NSA contractor working for Pluribus International Corporation, which provides analytical services for the US defense and intelligence apparatus, was arrested June 3 and appeared Thursday before a Federal court in Augusta, Georgia.
The information in question is a classified report on alleged Russian interference in the US presidential election which includes technical details on apparent attempts to hack election officials in the United States and a voting-machine firm, reports Reuters, citing two unnamed officials close to the investigation.
Winner was employed at a government facility in Georgia around February 13, and held Top Secret clearance during that time. Prosecutors allege that Winner told a federal agent that she stole the information willfully and hoped that the information had already been leaked.
Prosecutors also claim to have seized numerous handwritten notes, in several languages, one of which included the phrase "I want to burn the White House down," and another listed the names of three Islamic extremists known to federal authorities, Assistant U.S. Attorney Jennifer Solari told the judge.
Winner's notes also contained information on how to obtain a burner email account and phone and included travel plans for a trip to Afghanistan purportedly scheduled to take place later this summer.
Winner's mother, father and a personal friend all testified on her behalf in court.
"There's so many ugly things out there. She doesn't deserve that," Winner's mother Billie Winner-Davis told
WSB-TV
. "I just want her to be treated fairly."
"If she did something wrong, yes, pay for it, but I don't want [prosecutors] Hanging her out (to dry), you know?" Winner-Davis said.
Winner allegedly told her mother she needed to "go nuclear with the press," emulating the strategy which ultimately won Chelsea Manning her freedom, according to Winner-Davis' statements.
Solari warned that Winner is a flight risk and alleged that her political agenda superseded the oaths she swore to protect intelligence secrets the disclosure of which "could reasonably result in exceptionally grave damage to the national security," an FBI spokesperson told Reuters.
Winner's request for bond was denied.