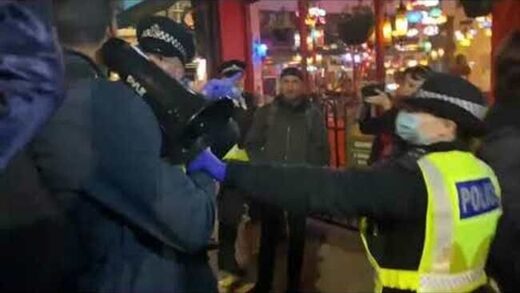 A small crowd in London clashed with the police on the evening of October 16 as the city began enforcing more stringent coronavirus regulations.
New restrictions
prohibit people from separate households from mixing inside restaurants, bars and pubs.
The video shows one woman being detained by authorities while some people can be heard chanting "leave her alone."
The Metropolitan police said that one person was arrested for being drunk and disorderly.