Comment: They're still being extremely cagey about their next moves, Our Dear Western Leaders, but it's looking more and more like they intend to keep as much of the lockdown in place as possible. For many more months to come...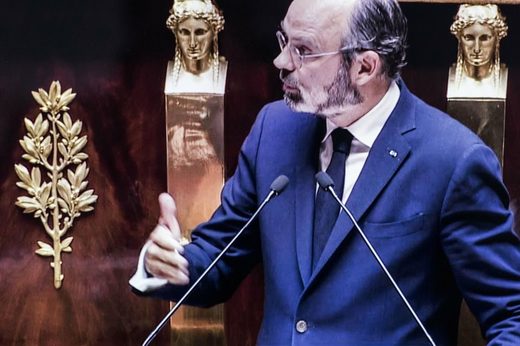 France has decided to extend a "state of health emergency" imposed to fight the coronavirus pandemic for two months until July 24, Health Minister Olivier Véran said on Saturday.
A proposal to be put to parliament on Monday says plans this month to lift the public health emergency, which
began on March 24
, would "be premature" and "could see a risk of the outbreak" intensifying.

Comment: Not to be confused with the date the lockdown began in France, one week prior on March 17th.


"We are going to have to live with the virus for a while,"
Interior Minister Christophe Castaner said after a cabinet meeting.

Comment: That's a given - just like we live with every other virus. What it really looks like is that we are going to have to live with authoritarians like Castaner for a while. Their 'cure' is going to last a lot longer than the disease - and it's also going to do far more damage.


The bill also lays out the quarantine conditions for people coming to France from abroad.

Comment: More on this below...


More than 24,500 people have
died
of the Covid-19 disease so far in France. The country is preparing to ease restrictions on May 11 following a strict nationwide lockdown, which was imposed on March 17.
In an address marking international Labour Day on Friday, French President Emmanuel Macron
warned
that the
exit from lockdown would not signal a return to "normal life".
"There will be a recovery that will need to be reorganised," Macron said. "There will be several phases and May 11 will be one of them."