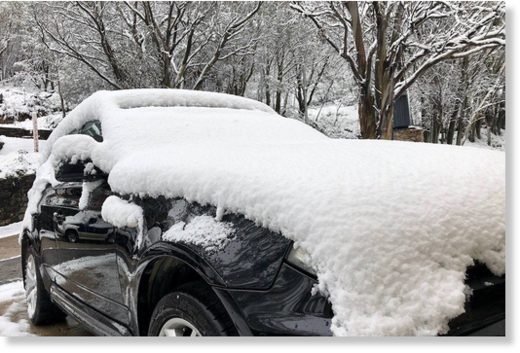 An unseasonable snowstorm hit Falls Creek, Victoria, overnight, leaving the alpine resort in a blanket of fluffy snow on the morning of Thursday, November 22.
A Falls Creek representative told Storyful it was abnormal to see heavy snow in November. "We do sometimes get January snow,
however this snowstorm has seen around 10 cm which is massive!"
they said. The ski season ended in early October, according to the Falls Creek website.
Social media users were delighted to see footage of the snow. "Nearly a white christmas in Australia! Wow now I've seen everything," one Facebook user wrote.
Snow was still falling in Falls Creek at time of writing.