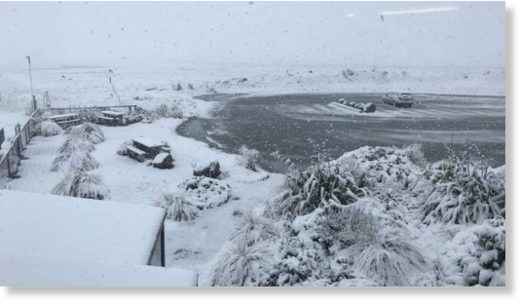 Snow has closed several roads as the South Canterbury region continues to be hit by wild weather.
The Waimate District Council advised the Hakateremea Highway was closed passed Cattle Creek due to snow, and it was unclear when it would reopen.
A council spokeswoman said an advisory would be put in place at Kurow to advise of snow further up the pass.
A Mackenzie District Council statement said it is snowing throughout the district.
The statement said Mackenzie Pass and Hakateremea Pass roads, and Glen Lyon concrete ford are closed.
Area warnings are in place for State Highway 1 between Washdyke and Rakaia, and SH8 between Washdyke and Burkes Pass due to flooding.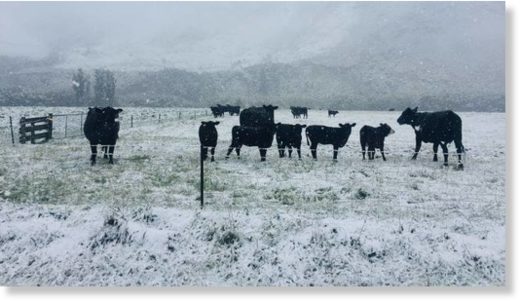 Transport Operations Centre spokesman Steven Mann said road users are advised to take care.
A precautionary boil water notice has been imposed for the Downlands water supply and the Te Moana water supply.
A Timaru District Council statement said all consumers should conserve water.
The statement said Te Moana residents will have no water into their tank.
The supply to Pareora has been shut off for precautionary purposes, the statement said.
Timaru District Council spokesman Stephen Doran said there was a "tiny bit" of mud or gravel at the source.
"It's not serious but we put a precautionary notice on as per the drinking water standards."
Doran said he expects the notice to be in place for about a week.
Power outages were reported in the the region,
with the MetService saying Timaru had received 23.2mm of rain since 2am Friday, with more expected throughout the day.
A heavy rain watch is place for South Canterbury away from the headwaters.
The weather forecasting agency said snow was expected for the Canterbury High Country and a severe weather watch was in place.
A road snowfall warning was in place for the Lindis Pass (SH8) with rain expected to turn to snow about the summit early Friday.
MetService said between 5am and 1pm,
8cm of snow may accumulate about the summit
, with lesser amounts to 600m.
Alpine Energy was reporting power outages is Cannington, Cave, Taiko, and Totara Valley. It's unclear how many households are affected.
A statement from the electricity company said it expected to have power restored by 10am.
There have also been reports of snow in areas of the Timaru district.
Source: Timaru Herald