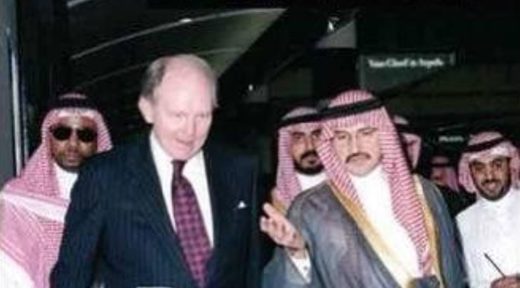 Former US Ambassador to Saudi Arabia Robert Jordan on Monday urged President Donald Trump against trusting the Saudi Arabian government as it denies having any involvement in the disappearance of
Saudi journalist Jamal Khashoggi
.
Jordan said that King Salman, the kingdom's current monarch, once told him the September 11, 2001, terror attacks were an Israeli plot, a seeming effort to downplay that 15 of the 19 hijackers were Saudi nationals.
"Let's remember, this is the same King Salman who told me after 9/11 that the 9/11 attacks were an Israeli plot,"
Jordan told CNN. "He said that firmly. Did I believe that? Of course not. I don't think you can go in with wide-eyed acceptance of anything some of these world leaders say."
Jordan said he believes there is reason to "worry" Trump may be giving a "pass" to the Saudis regarding Khashoggi's fate.
Khashoggi disappeared after entering the Saudi consulate in Istanbul on October 2. Turkish officials have said a 15-man team sent to Istanbul under orders from the Saudi government interrogated and killed Khashoggi.
The investigation into Khashoggi's disappearance is ongoing, but top Senate Republicans have publicly said they believe his killing was
ordered
by Crown Prince Mohammed bin Salman.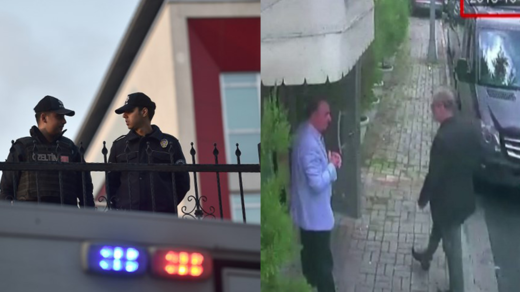 But Trump over the past several days has repeatedly touted denials from the king and crown prince over Khashoggi's disappearance has expressed reluctance to commit to punishing the Saudis over the case.
"Just spoke with the Crown Prince of Saudi Arabia who totally denied any knowledge of what took place in their Turkish Consulate," Trump tweeted Tuesday.
Trump added: "He was with Secretary of State Mike Pompeo during the call, and told me that he has already started, and will rapidly expand, a full and complete investigation into this matter. Answers will be forthcoming shortly."
Meanwhile, there are growing bipartisan calls in Congress for the US to cease arms sales to Saudi Arabia and to issue economic sanctions over Khashoggi, who was a US resident and wrote for
The Washington Post.
Trump in the past week said it would be a
"tough pill to swallow"
to stop arms sales to the Saudis, contending it would hurt the US economy.