About katos I am a regular reader of your site. I am appalled at what has happened to my country since the fantastic days of my youth. We have turned into a psycopath meglomaniical warmongering nation, with no morals and no mercy. It makes me sick. I write a lot of political poetry attempting to expose the crimes I see. Love the insight of your writefs, you have become my favorite site.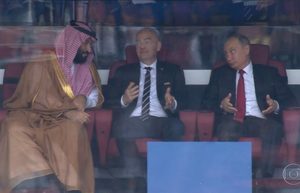 "That's life!"
Willing is not enough; we must do. Knowing is not enough; we must apply.
- Bruce Lee
Recent Comments
On the one hand, perhaps so-called identity politics can be seen as a somewhat coutured schizophrenic reaction to loss of family, tribe, nation...
---
I'll save this one for whenever I wonder if 'my life' is being well lived. In comparison with this ass, I'm perfect! R.C.
---
"Pentagon Freaks Out as Trump AGAIN Calls for Cessation of US War Games in Korea" Trump is CIC; he can 'Order' it yesterday, Has he or has he not?...
---
Actually, turns out Dubya was a prodigious reader: [Link] And according to a friend of mine, who briefly corresponded with Karl Rove, existential...
---
Do no offer this woman your neck...[Link]