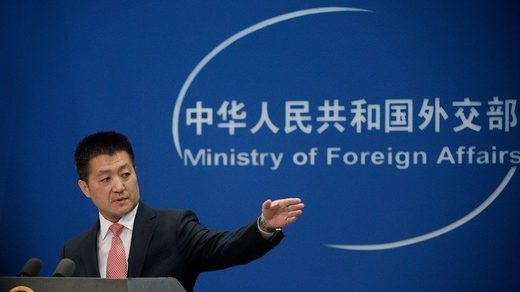 Beijing has scoffed at US charges against an alleged Chinese agent accused of attempting to steal trade secrets, describing the allegations as fictitious and urging US authorities to handle the case "in accordance with law."
The allegations against Yanjun Xu, who
appeared
before a US court on Wednesday after being extradited from Belgium, are the result of Washington "making something out of thin air," Chinese Foreign Ministry spokesman Lu Kang said during a press briefing on Thursday.
Kang added that Beijing hoped that "the US side can deal with this in accordance with law."
According to the US Department of Justice, Xu, also known as Qu Hui and Zhang Hui, attempted to steal trade secrets from "multiple US aviation and aerospace companies," including GE Aviation, a subsidiary of General Electric and one of the world's leading engine suppliers for commercial aircraft.

Comment: China would have to be suicidal to want to steal US tech:
The US government claims that the Chinese citizen is a senior operative with the Ministry of State Security (MSS), China's civilian spy agency specializing in counter-intelligence and foreign intelligence.
Xu was arrested in Belgium on April 1 during an FBI sting operation coordinated with Belgian authorities.
The alleged spy faces up to 25 years in prison, and
his case is believed to be the first time a Chinese intelligence officer has been extradited from a third country to go on trial in the US.