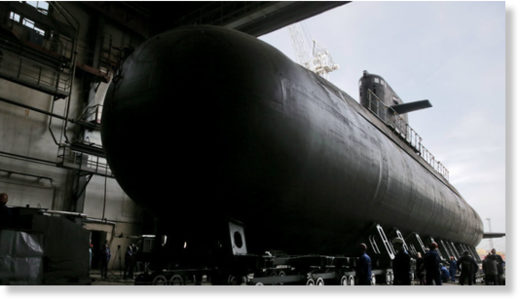 A new Russian Lada-class diesel-electric attack submarine will defend naval bases and destroy other subs, while remaining 'invisible' to enemy radar, an official said.
The 'Kronshtadt' submarine successfully conducted its maiden dive in St. Petersburg on Monday.
The sub is said to be 'invisible' because its advanced equipment prevents it from being spotted underwater
, Viktor Chirkov, Russia's former Baltic Fleet commander and now a chief adviser at the state shipbuilding company
said
.
The submarine itself is designed to successfully detect even 'low-sound' targets, the Defense Ministry said in a statement. It is also designed to hit targets with high-precision cruise missile strikes.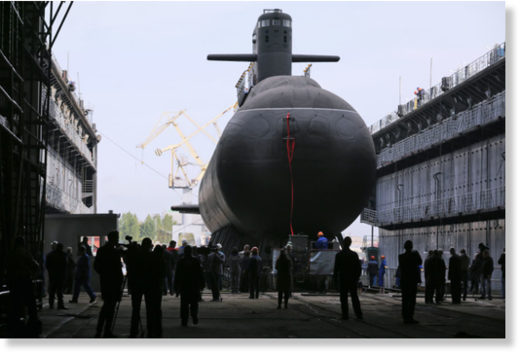 The sub's tasks will be defending naval bases, conducting reconnaissance missions, as well as destroying enemy ships and other submarines.