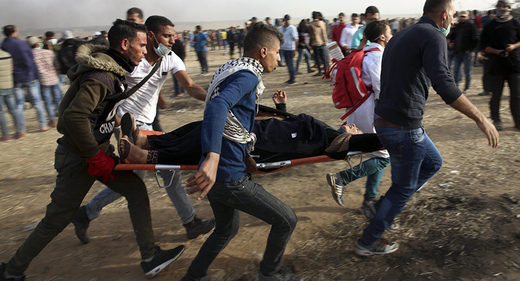 An Israeli airstrike in the southern part of the Gaza Strip has claimed the lives of two Palestinians, spokesman for the Gaza Health Ministry Ashraf Kidra said on Tuesday.
"The bodies of the two slain persons were brought to the Nasser hospital in the city of Khan Yunis. The Palestinians died in an Israeli airstrike," spokesman for the Gaza Health Ministry Ashraf Kidra stated.
He did not specify whether or not the Palestinians were members of a militant group.
On September 17, the press service of the Israel Defense Forces (IDF) said that the army had carried out an airstrike in the south of Gaza, targeting people whom they had qualified as terrorists, as they had approached the border fence and had left a suspicious object there.
The recent violence on the Israeli-Gaza border has been created by continuous shelling and the release of torching balloons reportedly by Hamas militants into Israel.
The long-existing tensions in the Gaza Strip have escalated since late March when
Palestinians launched weekly protest
rallies at the border.