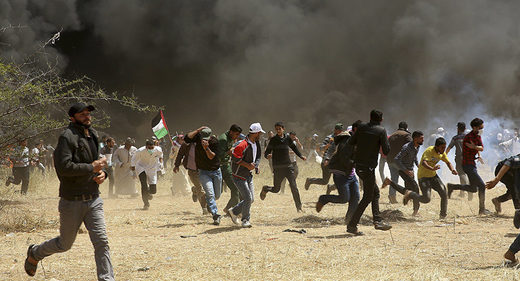 According to the Gaza Health Ministry, at least 12 people have been injured following clashes at the Israeli border.
Earlier in the day, the ministry said that two Palestinians, including a 14-year-old boy, had been killed.
The teenager was killed in northern Gaza, east of Jabalia,
while the second Palestinian was shot in southern Gaza near Khan Yunis.
At the same time, the Israeli Army said that about 13,000 people held riots in different locations along the border, burning tires and throwing Molotov cocktails.
Tensions between the Israelis and Palestinians near the Gaza border have been mounting since late March, which marked the beginning of the Great March of Return. The recent disturbances on the Israeli-Gaza border have been caused by continuous shelling and the release of arson balloons by Hamas militants into Israel.