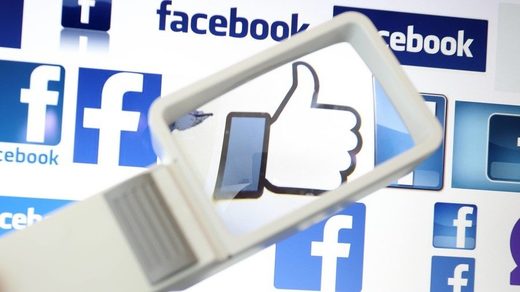 A Facebook post by a German satire magazine ridiculing a right-wing politician and Hitler received a solid like from a Munich student. Despite being among thousands of users who also liked the post, he was scrutinized by police.
Law enforcement has now launched an inquiry into Johannes Koenig, a 27-year-old student from Munich, local media
reported
, saying the case has been passed on to the local police department, Commissariat 44, which deals with far-right offences.
But the situation is tricky, considering where the post was made, namely
Postillon,
a popular satire magazine which frequently mocks public figures and ridicules national controversies. Their articles contain fictional characters and sometimes describe fictitious events - which the magazine
says
in their disclaimer.
The figure in the background of the apparently photoshopped cover image represents Bjorn Hoecke, a top-tier member of Germany's right-wing Alternative for Germany (AfD) party. The man in the foreground needs no caption. "You bring me nothing but trouble: Hoecke turns Hitler's image away on his bedside table," reads the headline.
Postillon'
s article which dates back to 2017 was a reaction to Hoecke's
comment
to the
Wall Street Journal
, in which he inadvertently hailed the Nazi leader.
"The big problem is that one presents Hitler as absolutely evil," he said. "But of course we know that there is no black and no white in history."
Hoecke himself is no stranger to controversy involving German history's darkest moments. Earlier, he described the Holocaust Memorial in Berlin as a "monument of the shame in the heart of the capital." He also vowed a "180-degree shift in the policy of remembrance."
Despite the clear satirical nature of the
Postillon
article, the case may end up landing the student behind bars. The problem is that by liking the post with the picture, he may have violated Paragraph 86a of the Criminal Code, which forbids the display of "Signs of organizations against constitution." He could, in the worst case, end up getting three years in jail.
In February, Koenig found himself in the middle of another investigation - this time of an article by Bayerischer Rundfunk he shared on his Facebook page. The piece featured the flag of the Syrian Kurdish YPG militia. It is linked to the Kurdish Workers party (PKK), which is considered a terrorist organization.
Two months after he shared the article, he received mail from the criminal police. Having made the case public back then, he now alleges that the latest investigation has been kind of "revenge" from the police.
"I thought it can't get more absurd," the man said as cited by
Sueddeutsche Zeitung
.
"And then this has come!"
He also
told
General-Anzeiger
that the latest developments simply make him "speechless" as he is being probed by state security, whose "actual task is to go against Neo-nazis."
According to the
Sueddeutsche
, law enforcement did not elaborate on the cases, just that investigations are ongoing.