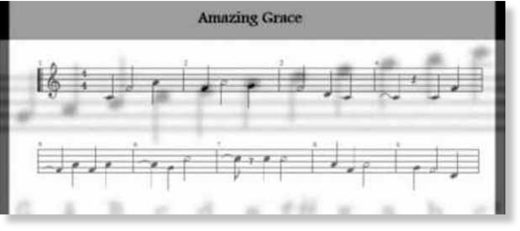 Was told her Christmas recitals and lessons in classical blues, jazz, and gospel were problematic also...
A piano teacher in California is suing a charter school after she was accepted, and then rejected, from a teaching position because her beginning
music lessons were deemed "too religious," and therefore, "problematic."
The Sky Mountain Charter School in Riverside County asked Dimitra Solomos to become a "vendor" for the school, which would allow families to use extracurricular funds to pay for piano lessons rather than using out-of-pocket expenses.
Solomos agreed and completed a background check, got a business license, and completed the other application requirements.
The charter school's management company approved her application, but told her that they prohibited teaching religious music, like hymns.
Solomos said
many old-school hymns are in beginning piano method books.
But the school said she needed to tear out those pages or cover them up.
When Solomos reminded the school of the historical and methodical importance of such songs, the school reversed her acceptance and denied her application.
The Pacific Justice Institute, which represents Solomos, said in a follow-up conversation with the school's director, Solomos was told her "Christmas recitals" and lessons in "classical blues, jazz, and gospel were problematic."
The director also said Solomos's studio name, "His Song Piano," was "too religious."
"It is outrageous that this charter school would suggest tearing out old spirituals and 'Amazing Grace,' from piano books, and then deny this highly qualified teacher's application for questioning such a directive," Brad Dacus, president of PJI, said in a statement. "Cases and statutes have long recognized the vital role that religious music has played in the history of Western Civilization. We are eager to vindicate our client's rights to be treated equally and restore sanity to Sky Mountain Charter School."