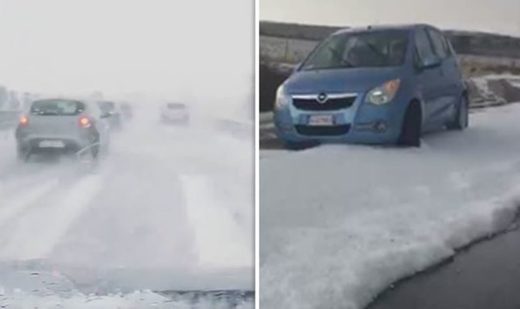 A mysterious ice blast covered an Italian island in a 30cm-deep 'snow blanket' after
the temperatures suddenly plunged yesterday from 35C to 12C despite a record-breaking heatwave across the continent
.
Europe looks set to experience its
hottest temperatures
on record later today while a bizarre hailstorm and
22C plunge in temperature
hit Italy.
The Italian island of Sardinia was experiencing a sweltering heatwave along with the rest of Europe when the bizarre ice blast took place on Thursday this week.
Witnesses described a "snow blanket" on the roads, just minutes after a sweltering 35C heatwave.
Temperatures plummeted to just
12C, while a 30cm-deep blanket of hailstones
caused havoc on the busy roads.