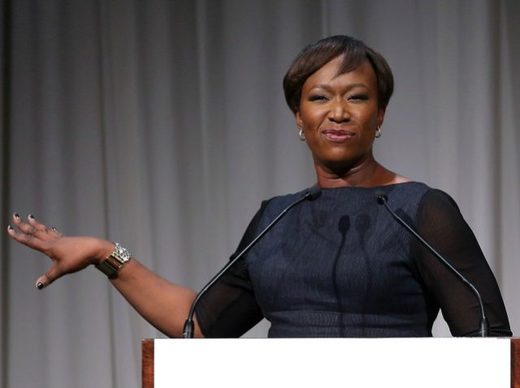 "There's no corrective action they seek here. Just revenge," Angelo Carusone tells TheWrap
Media Matters for America will not launch any advertiser boycott against Joy Reid. The non-profit watchdog group's president Angelo Carusone told TheWrap on Wednesday his group will not target the MSNBC host after mounting pressure from those who have
called out an old blog post
of hers as being bigoted toward the LGBT community.
In a public Twitter conversation on Wednesday, Carusone answered a question from TheWrap, saying that Reid's past post will not trigger a Twitter boycott from his group. He called the effort to draw attention to Media Matters on the topic of Reid "bulls-t" and "right wing chicanery."
"I hope people can separate, especially media figures, can separate out difference," said Carusone. "There's no corrective action they seek here. Just revenge."
"Further, those leading the charge on this issue are actually terrible on LGBT issues. If we accept the standard they are putting forward, then by extension doesn't that mean many of their own media figures should be punished too?" he added in a series of Twitter replies.
Media Matters has led boycotts against prominent Fox News personalities including Bill O'Reilly and Sean Hannity.
The group also provided assistance to Parkland shooting survivor David Hogg during his own campaign against Laura Ingraham's sponsors. That effort has so far resulted in the departure of more than two dozen advertiser from the embattled Fox News host.
MSNBC's Reid is facing questions over numerous old tweets and posts from her former blog "The Reid Report," which said among other things that:
"Most straight people cringe at the sight of two men kissing," and that "Most straight people had a hard time being convinced to watch 'Broke Back Mountain.' (I admit that I couldn't go see the movie either, despite my sister's ringing endorsement, because I didn't want to watch the two male characters having sex.) Does that make me homophobic? Probably."
Reid has denied writing many of the old posts and said the Internet Archive's Wayback Machine - which documented Reid's old blog - had been compromised.
The posts were first brought to light by Mediaite reporter Caleb Ecarma, who also dug up several old tweets from Reid joking about Ann Coulter being a man.