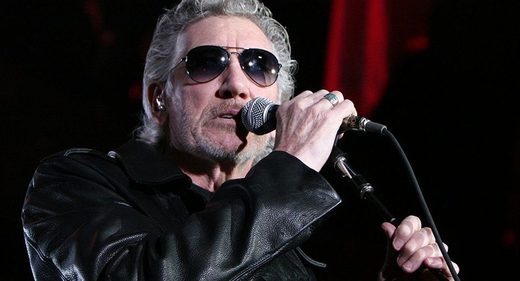 The Syrian Civil Defense, more commonly known as the White Helmets, has emerged as one of the most effective propaganda tools for Islamist militants in Syria, with the group staging numerous provocations to draw in foreign military intervention to aid the militants in their quest to establish Shariah law in the Arab state.
English singer Roger Waters, who was a member of the Pink Floyd rock band, slammed the White Helmets as "a fake organization that exists only to create propaganda for jihadists and terrorists," during a concert in Barcelona on April 13. His comments were met with cheers from the crowd.
He said the White Helmets encourages governments in the West to attack Syria and he called on people living in Europe and North America to urge their governments not to do so.
"If we were to listen to the propaganda of the White Helmets and others, we would be encouraged to encourage our governments to start dropping bombs on people in Syria. This would be a mistake of monumental proportions for us as human beings," Mr. Waters insisted.

"What we should do is go and persuade our governments not to go and drop bombs on people. And certainly not until we have done all the research that is necessary so that we would have a clear idea of what is really going on. Because we live in the world where propaganda seems to be more important than the reality of what is really going on."
The White Helmets have been suspected of having ties to the al-Qaeda* franchise, with members of the organization reportedly assisting affiliates of the terrorist group in executions and other human rights violations.
Many took to social media to praise Mr. Waters for lifting the White Helmet's façade and exposing the group.
Mr. Waters is one of many who have been very vocal in their opposition to the strikes against Syria by the US, France and the UK, which were supposedly carried out in retaliation to an alleged chemical attack in the city of Douma earlier this month.
This particular military intervention - which involved the firing of over 100 missiles at targets in Syria - has proven especially controversial, mainly because the tripartite aggression was launched prior to an investigation by the Organization for the Prohibition of Chemical Weapons (OPCW.)
UK Prime Minister Theresa May's decision to take part in the attack without holding a debate in parliament and seeking its approval - a convention established after the 2003 US-led invasion of Iraq - is another reason why her government has been heavily criticized for its role in the strikes.
The Syrian government has strongly denied any involvement in the alleged chemical attack on Douma, and insists that it has destroyed its arsenal of chemical weapons and has never used such agents throughout the ongoing conflict.
*Al-Qaeda is a terrorist group, banned in Russia.