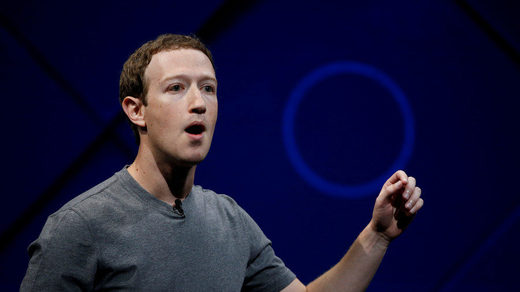 A US Senate committee wants Facebook CEO Mark Zuckerberg to testify on the Cambridge Analytica scandal, which revealed how Facebook users' data was used by the consulting firm to influence the 2016 US Presidential election.
Senators John Thune (R-S.D.) and Bill Nelson (D-Fla.), the chairman and ranking member of the Committee on Commerce, Science and Transportation, made the demand in a joint
statement
on Friday.
The bipartisan duo said the committee needs to understand "how the company plans to restore lost trust, safeguard users' data, and end a troubling series of belated responses to serious problems."
House Energy and Commerce Committee leaders have also formally invited the Facebook founder and CEO to testify in response to the "disturbing allegations," in a
letter
on Friday.
The requests follow revelations that Cambridge Analytica (CA) obtained data on 50 million Facebook users, without the users' knowledge, which CA allegedly then used as part of President Donald Trump's presidential campaign.
The firm was reportedly paid $5 million by the Trump campaign for their efforts.
This week, Facebook stock
dropped
by tens of billions of dollars in the wake of the scandal.
Other Capitol Hill committees may yet request Zuckerberg's testimony, and lawmakers in other countries are also seeking answers. In Britain, the Department for Digital, Culture, Media & Sport Select Committee,
wrote
a letter on Tuesday to Zuckerberg, requesting an oral testimony to the committee.