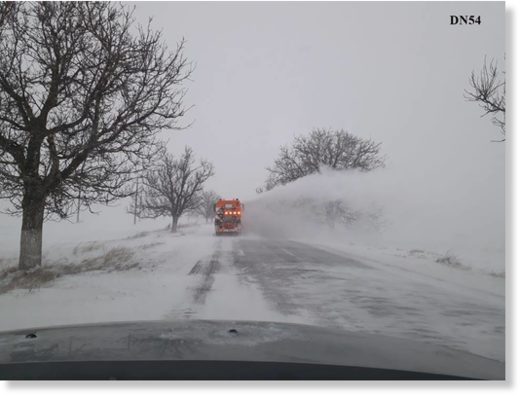 Most of Romania covered by snow - A "very rare event."
"From what I've noticed spring is delayed by a month this year,
which is not a joke," says reader. "It will subsequently affect the crops that will be delayed."
"March was another winter month in most of Europe, which is extremely unusual.
Myself I can't remember such a thick snow by this day in many areas.
"Most of Romania is covered by snow at 24th March. Very rare event, I'm not sure if it happened before since the weather is recorded.
"Even if the winter started mild due to a strong Gulf Stream the cold spells became more frequent and longer in February and the beginning of March.
"Above is a video from Moldova showing the traffic troubles caused by the snow on the 23rd March, 2018."
Thanks to Victor for this information and video