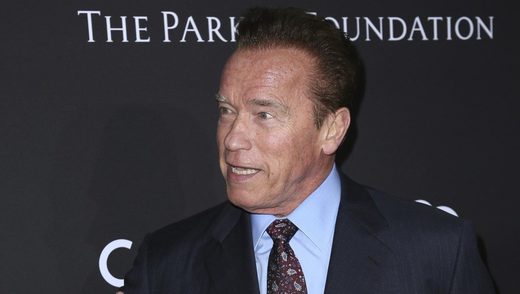 Former California Gov. Arnold Schwarzenegger said Sunday he is going to sue big oil companies for "first degree murder."
During a live recording of a
Politico podcast
, Schwarzenegger said he was talking to several private law firms about taking on oil companies in court.
The Hollywood actor compared oil to the tobacco industry, and said both are "knowingly killing people all over the world." Schwarzenegger said the tobacco industry had to pay millions of dollars in court for hiding the fact that tobacco had adverse side effects, and said he hopes oil companies will have to do the same.
"The oil companies knew from 1959 on, they did their own study that there would be global warming happening because of fossil fuels, and on top of it that it would be risky for people's lives, that it would kill," Schwarzenegger said Sunday.
Comment:
Sigh...obviously Schwarzenegger hasn't gotten the message - the earth is in a cooling phase with a new
ice age looming
. As Pierre Lescaudron explains in
Earth Changes and the Human-Cosmic Connection
, climate change is a cyclical process affecting the entire solar system and BigOil has nothing to do with this process. If he wants to go after the energy industry, suing corporations for environmental contamination at specific sites might prove more useful.
Schwarzenegger suggested oil companies have warning labels on its products that are "killing people," just like tobacco products.
"I don't think there's any difference: If you walk into a room and you know you're going to kill someone, it's first degree murder; I think it's the same thing with the oil companies," Schwarzenegger said.