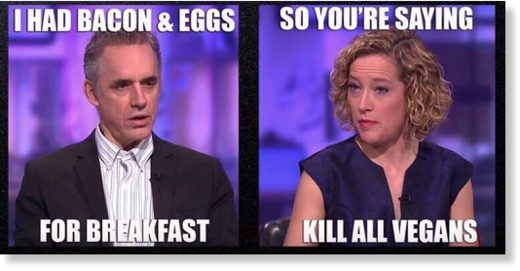 ‌It's pernicious, it's dangerous, and it's spreading everywhere. No, not the flu. We're talking about the other virus - the Mind Virus of Radical Leftist Ideology. From university campuses, it has spread through media to infect whole education systems, corporate sectors, politics and beyond, creeping into every facet of culture from the US West Coast all the way around the world to the Australian Gold Coast.
Many people are beginning to notice some of the ugliest manifestations of this very dangerous ideology, but the pernicious and subtle ways that it takes hold of and twists people's minds are many and varied. So there is still time before this 'mind virus' really takes hold and the pure, destructive force it carries is unleashed on society. Ideally, sanity will prevail before we reach the point of no return.
Join us this Sunday 11 February from 12-1:30pm EST / 5-6:30pm UTC / 6-7:30pm CET on The Truth Perspective for the antidote!
Running Time:
01:55:21
Download:
OGG
,
MP3