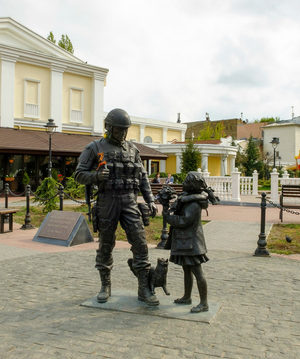 вежливым людям ('Monument to polite people'), Simferopol, Crimea
George Bush Sr. always said that his concept of government, what he believed in, and how he had operated, was on the Big Lie principle.
- US Navy Lieutenant Commander (Ret.) Al Martin
Recent Comments
What a criminal hypocrisy. President al-Assad obviously is accused of defeating Wester-sponsored terrorist, ISI, al-Qaeda and al-Nusra front....
---
No one died ! It's a fake shooting. Actors, just like Sandy Hook and all the rest of them.
---
This is a time of rapid expansion of psychopathology. The upper layer spreads propaganda, the lower layer kills innocent people in that...
---
He's facing ten-years in prison. What are they hiding?
---
Trump has made me say wtf many times. After keeping an eye on the Q drops for a few years, I understand Trump is fighting a covert global war that...