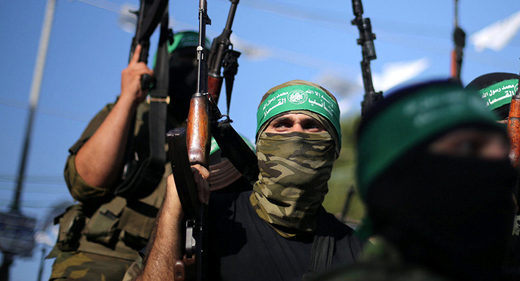 The previous intifadas in 1987-1991 and 2000-2005 left hundreds of Israelis and thousands of Palestinians dead.
Hamas has announced the beginning of the third "intifada" six days after US President Donald Trump announced the controversial decision to recognize Jerusalem as Israel's capital.
According to the Palestinian Islamic fundamentalist organization, which governs the Gaza Strip, it expects the "day of rage" protests against the US move, which claimed two lives and left over 1,000 injured on Friday, to continue.
"Protests will continue in the West Bank, the Gaza Strip and Jerusalem. Because we protest against the US recognition of Jerusalem as the capital of Israel, as we consider it the capital of Palestine.
We hope that the protests will develop further and further,
" the movement's press secretary told RIA Novosti.
A day after Trump's announcement, which has been condemned by Muslim states and countries backing a two-state solution to the Israeli-Palestinian crisis, the leader of the political bureau of Hamas called for a third "intifada" uprising "against the US and Zionist plans to Judaize Jerusalem."
Amid tense
clashes
between Palestinians and police over the US decision on Jerusalem, the Israeli army has intensified its operations against Hamas, particularly,
targeting its tunnels
in the Gaza Strip.
Most recently, a member of the Palestine Liberation Organization, Wasel Abu Yousef,
told Sputnik
that the Palestinian movements of Hamas and Fatah, formerly rivals, are united over Trump's decision on Jerusalem. Following a new round of reconciliation talks
under the mediation of Egyptian authorities
held in October, Hamas and Fatah signed an
agreement
with both sides promising it would usher in a new era of Palestinian unity.
The previous
intifada
uprisings in 1987-1991 and 2000-2005 left hundreds of Israelis and thousands of Palestinians dead. The first Palestinian intifada was a Palestinian struggle against the Israeli occupation of the territories conquered during the 1967 Six-Day War, while the second uprising was provoked by visits of Israeli Prime Minister Ariel Sharon and a group of his supporters of the Temple Mount. While the second intifada had declined, the situation still has remained tense.