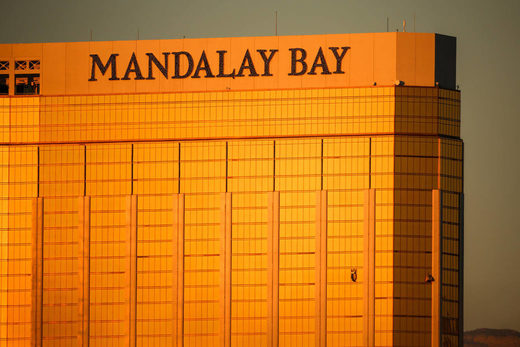 Hundreds of victims of the Las Vegas shooting have filed lawsuits against Mandalay Bay Hotel and Resort and parent company MGM Resorts International.
Several lawsuits - the largest of which was filed on
behalf of 450 people
- attempt to hold MGM legally liable for the shooting, which killed 58 people and injured hundreds more. Victims are additionally suing shooter Stephen Paddock's estate and concert organizer Live Nation Entertainment Inc., as well as the bump stock manufacturer, in some cases.
The crux of the lawsuits' arguments is that MGM and Mandalay Bay
failed to take preventative measures to stop the attack from happening.
Plaintiffs argue that staff should have been better trained to spot red flags and monitored Paddock more closely.