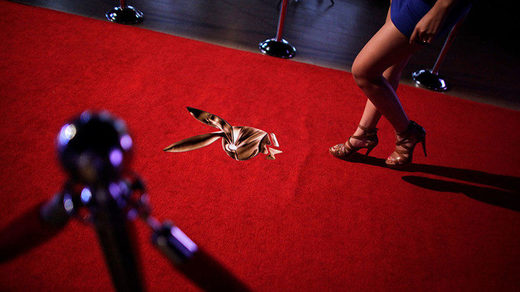 The first issue of iconic men's magazine Playboy after the death of its founder, Hugh Hefner, has become a first in one more way, featuring a transgender playmate - to mixed reactions.
While French model Ines Rau is not the first trans woman to pose for Playboy - that would be Caroline "Tula" Cossey in 1991 - she is the first to feature in the centerfold in the prominent status of a playmate.
Not unexpectedly, the news kicked up a social media storm. While many congratulated Ines Rau on making history...
See tweet
here.
Others could not stomach it. Comments ranged from suggestions that Hugh Hefner himself was "turning in his grave" over this, to prophesizing a reader exodus.
Even Jenna Jameson, former adult film star and Playboy TV show host, joined the outraged crowd.
Inevitably, there followed a backlash against the backlash. Soon enough, someone blamed Trump.
Playboy stood firmly by its decision, comparing Ines Rau to Jennifer Jackson, the first black playmate it featured back in 1965.