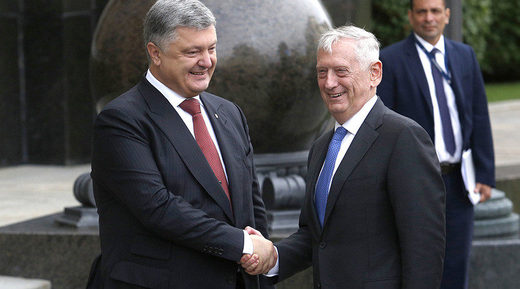 The US is considering supplying lethal arms to Ukraine, US Defense Secretary James Mattis has stated during a visit to Kiev. Washington has also agreed to supply Ukraine with an additional $175 million worth of equipment.
"I would also point out that on defensive lethal weapons - we are actively reviewing it," Mattis said at a news conference alongside Ukrainian President Petro Poroshenko on Thursday.
"I will go back now having seen the current situation and be able to inform the secretary of state and the president on the specific terms what I recommend for the direction ahead," he added.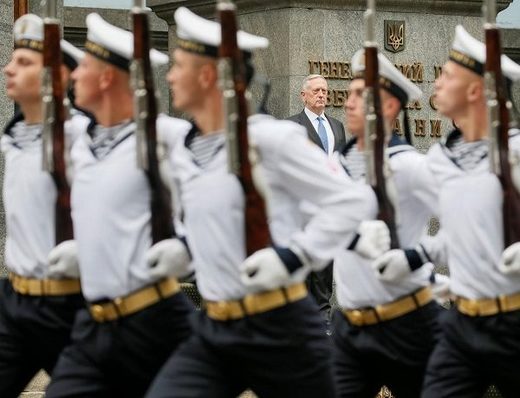 The Pentagon chief also said that Washington had recently decided to supply Ukraine with more than $175 million worth of equipment.
"For example, we have just approved, just very recently, last couple of weeks, another $175 million worth of equipment, including some specialized equipment that can be used to help defend the country, bringing to a total of nearly $750 million in the last several years," Mattis stated.
Mattis also pledged to support Ukraine over Crimea, which reunited with Russia after a referendum in 2014. Ukraine, backed by Western governments, rejected the results of the referendum, and sanctions were imposed on Russia when the region seceded from Ukraine.
"The United States stands with Ukraine in all things," Mattis said over the Crimean issue.
"We do not and we will not accept Russia's seizure of the Crimea and despite Russia's denials, we know they are seeking to redraw international borders by force, undermining the sovereign and free nations of Europe," he told reporters.
Mattis's visit, timed to coincide with Ukrainian Independence Day, is the second high-profile show of U.S. support in as many months, after U.S. Secretary of State Rex Tillerson came to Kiev in July.