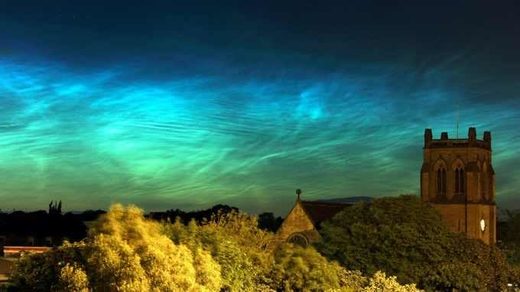 They glow in the dead of the night when everything should be dark.
And this weekend the region got a spectacular, if slightly eerie view of them.
Noctilucent clouds (the Latin name that basically translates to 'night shining') are a strange phenomena in the upper atmosphere.
You can only see them during the summer.
They are formed from small ice crystals so high up that they are still catching the sun even though, for those of us on the ground, it has set.