Emmanuel Macron has been rejected by his own nation after a poll found voters don't want him to secure a majority in this weekend's parliamentary elections.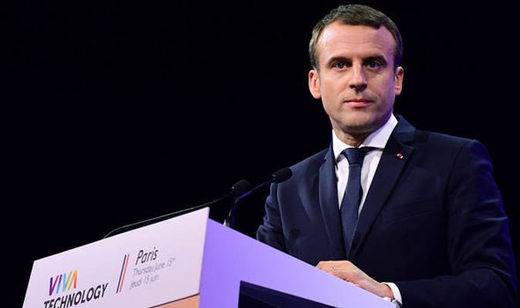 The poll for BFMTV showed 61 per cent of French voters did not want the 39-year-old's Republic on the Move (LREM) party to win a "crushing" majority in parliament, saying that they would vote for a rival party in the second round in a bid to "rectify" the predicted result.
Mr Macron founded the party just one year ago and it has never had a voice in France's 577-seat National Assembly.
More than half of French voters questioned, 53 per cent, said they were "worried" Mr Macron would have too much power if his party won more than 400 seats, compared with 20 per cent who said they were "indifferent".
But 27 per cent of those interviewed said they "trusted" Mr Macron, adding that they did not believe he would abuse his power.
More than one-third of voters questioned in the poll - 37 per cent - did say they wanted Mr Macron's LREM party to win a majority of seats in the lower house of parliament.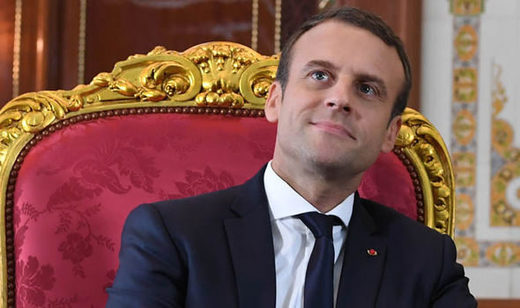 If Mr Macron does, as polls predict, win a clear majority, he will not be forced into a so-called "cohabitation" with a hostile parliament and will be able to push through his ambitious reform agenda.

Comment: Reform agenda means austerity measures.


A narrow majority of French voters, however, expressed dissatisfaction with the first-round result.
Fifty-two per cent said they were "dissatisfied," including 22 per cent who said they were "very" dissatisfied; compared with 47 per cent who said they were "satisfied," including 14 per cent who said they were "very" satisfied.
Mr Macron's LREM party and its ally, the centrist MoDem party, won 32.32 per cent of the vote in the first round of voting last week.
The conservative Republicans party won 21.56 per cent of the first-round vote, the far-right Front National party 13.2 per cent and the Socialist party 9.5 per cent.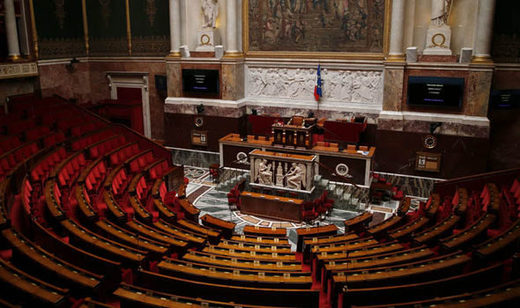 Mr Macron's first-round victory was marred by a record low voter turnout of just 49 per cent, but, despite the poor turnout, his fledgling party remains on course to win between 415 and 445 seats.
A total of 1,000 registered French voters aged 18 and over were polled between June 13 and June 14.