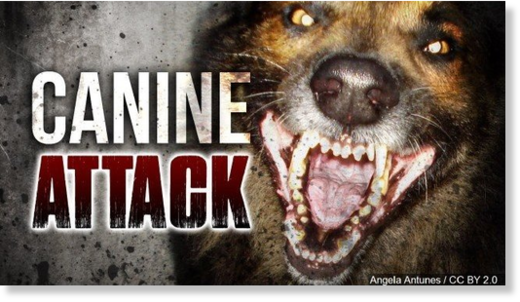 Grand Rapids Police are investigating after a 3-week-old infant was pronounced dead at DeVos Children's Hospital following a dog attack.
It happened at a home in the 1100 block of Kalamazoo Avenue SE at approximately 6:00 p.m. Thursday.
Newschannel 3's Nicky Zizaza spoke with neighbors and police.
Police said a family pet is to blame for the death of a 3-week-old girl who was attacked in a house while her family members gathered on the porch.

A newborn girl was found viciously mauled by at least one of three pit bulls in a Grand Rapids house Thursday evening has stunned police.
Grand Rapids Police Department Sgt. Terry Dixon said, "When you have an infant or children who are unable to defend themselves, basically defenseless, an adult should always be in the company of a child especially a 3-week-old."
The sudden act of aggression shocking neighbors like Joe Day, who lives five doors down from where the newborn was found.
Day said, "I was looking at the news and saw part of it on channel 3 but I didn't catch it until a neighbor came and told me it happened on my own block. I did not know it had happened as close to me as right down the street."
Police say the infant was rushed to the hospital after a caretaker peeked in to check on her and found her in a baby glider, unresponsive and bloodied.
Dixon said "When the incident occurred one of the three Pitbulls had blood around its mouth. The other two did not."
Sadly, the baby did not survive the bite and died at the hospital after more than 7 hours of surgery.
Day said, "For them to leave the child like that was not thinking at all."
Police said the mother of the newborn was at the home, but did not make the discovery and the dogs were removed from the home and quarantined.
At this time in the investigation police are not seeking charges.